Product Details:
| | |
| --- | --- |
| Product Name | Small Bouncy Castle |
| Material of execution | Durable PVC, double-laminated and double-stitched nylon |
| Maximum user weight / maximum load | 45/135 kg |
| Warranty | 1 year |
| Dimension | Width: 300 cm, depth: 280 cm, height: 215 cm |
Small Bouncy Castle Introduction
This small bouncy castle the Country House model, which will also work well in small gardens, allowing children to move and play in the open air. We have equipped it with: inflatable trampoline, a slide, throwing basket, pool with balls.
Moreover, the bouncy castle for children with trampoline. It is one of most popular kids rides.
Can be deployed independently, is inflated within approximately 60 seconds, It provides children with several types of entertainment, thanks to which it will be perfect for both quiet games and afternoon madness with siblings or peers.
The best confirmation of the high quality of our inflatable castles for festivals, birthdays and any other occasion is the one-year warranty.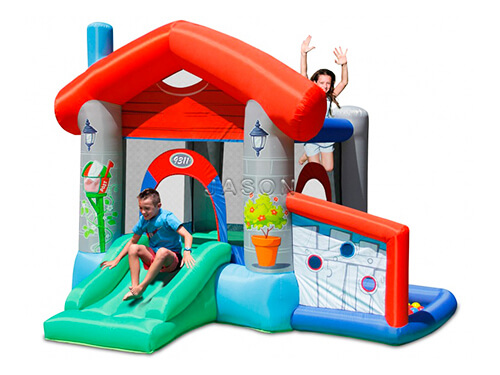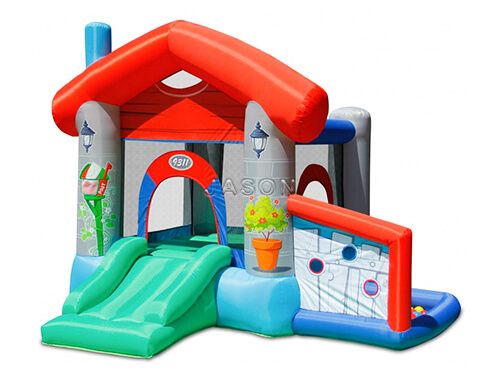 Small Bouncy Castle Features
Inflatable: Country House
- inflatable trampoline
- slide
- throwing basket
- ball pool
- base 300×280 cm
- a toy perfect for three people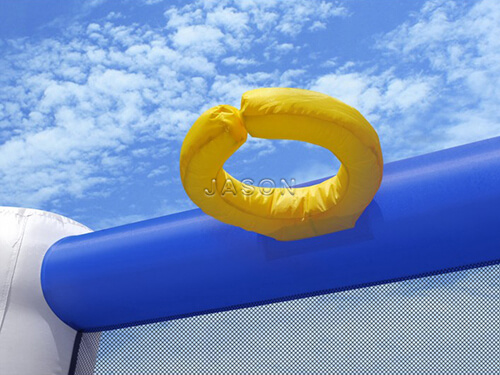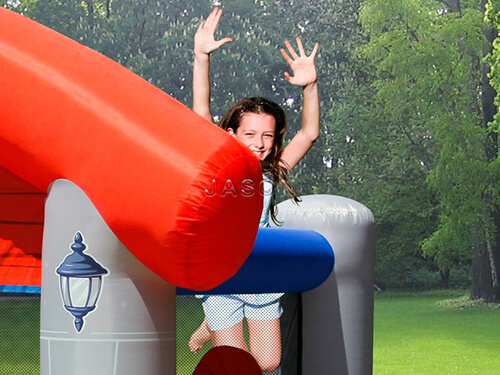 Small Indoor Bouncy Castle Equipment
In addition to the throwing basket or the ball pool, the biggest attraction of the inflatable garden castle on offer is, of course, the inflatable trampoline. In order to make using it completely trouble-free, you receive a blower.·
It is thanks to her that the lock stays inflated thanks to the continuous flow of air provided by the attached blower. Also noteworthy is the integrated multi-chamber system, which is responsible for the perfect rebound effect even in the case of jumping several children at the same time.

Additionally, to the inflatable castle with a slide we attach:
·30 colored balls,
·repair kit,
·carrying bag,
·8 spikes for fixing the inflatable,
·4 pins for attaching the blower.