Product Details:
| | |
| --- | --- |
| Product Name | Inflatable Jumping Castle |
| Material of execution | Durable PVC, double-laminated and double-stitched nylon |
| Maximum user weight / maximum load | 45/135 kg |
| Warranty | 1 year |
| Dimension | width: 360 cm, depth: 300 cm, height: 235 cm |

Inflatable Jumping Castle Introduction
Are you the parent of a child who is constantly looking for new play? How about giving it a unique attraction in the open air? An excellent choice will be the Inflatable Jumping Castle with a slide available in our factory, the price of which will surprise you positively.
It is perfect for any outdoor event - birthdays, festivities, and all other occasions during which you want to provide your kids with an unforgettable attraction. It is a most popular kids rides.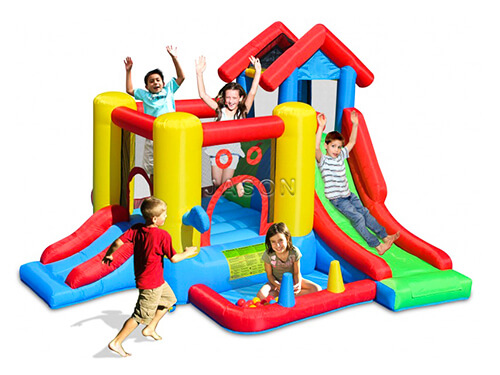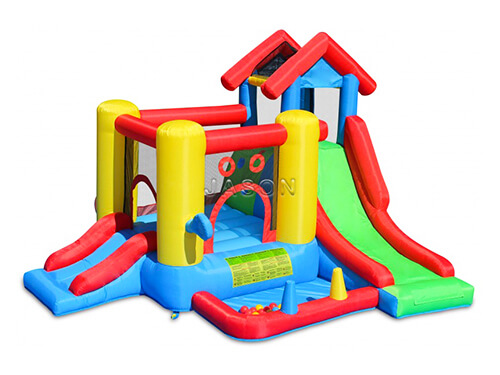 Inflatable Jumping Castle Features
Inflatable: combines7 attractions in one
- large slide
- a small slide
- climbing wall
- throwing target
- ball pool
- hoop throw posts
- base 300x360 cm
- ideal for fun up to 5 people
-comes with a one-year warranty.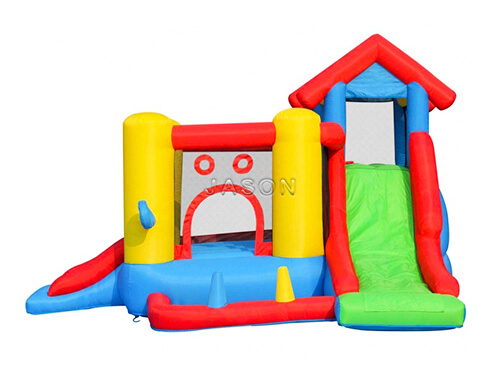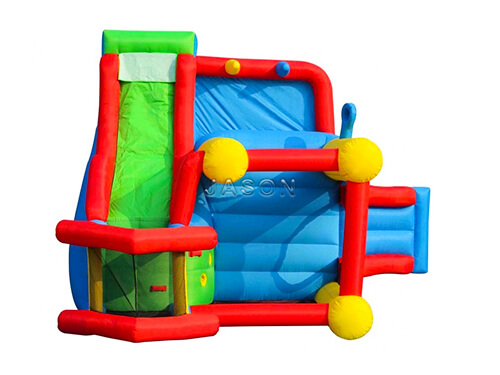 Welcome Contact Us for the Inflatable Jumping Castle
As a result, it can be used not only for jumping but also for many other various games and activities. Our inflatable garden castle will be perfect as a joint toy for numerous siblings or an attraction diversifying an open-air party - its set up on the grass takes just a few moments, and the fun will last for hours!
But this is not the end! By ordering the selected model from us, you receive a set of products consisting of:
1. combines7 attractions in one inflatable house
2. 30 colored balls
3. 4 spikes for attaching the inflatables
4. A powerful blower
5. 4 pins for attaching the blower
6. repair kit
7. carrying bags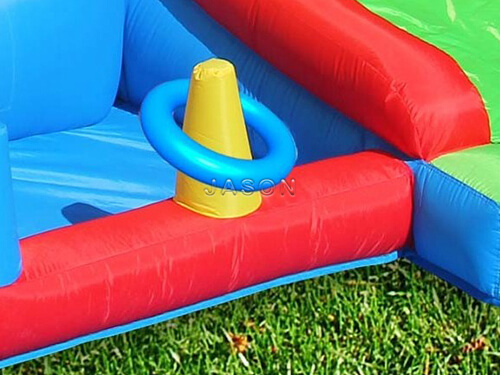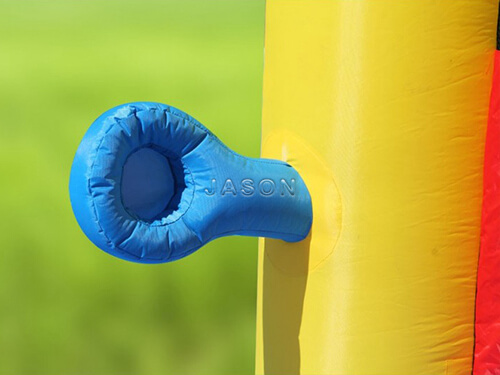 The biggest advantage that the children's bouncy castle can boast of is the multitude of attractions. There were also sidewalls made of strong mesh. Thanks to them, parents can check at any time whether the game is in complete safety.
What's more, thanks to the integrated multi-chamber system, our inflatables offer an excellent jump effect. This means that even if several children are playing at the same time, the rebound effect remains the same as the air is in several chambers.