Many Different Amusement Park Rides for Italy Customer
Author:admin Time:2022-05-07
Carousel Rides
Pirate Sip Rides
Ferris Wheels
Roller Coaster
Kide Rides
Amusement Park Rides
Theme Park Rides
..........
Today, all the amusement equipment ordered by Italian customers from us are all ready and will be shipped to Italy. This Italian customer ordered a carousel ride, a new type of pirate ship ride, a mini ferris wheel, a new type of sliding dragon roller coaster and other amusement equipment from us. We designed and produced these amusement park rides according to customer needs. Customers have expressed extremely high recognition of us.
If you also have a demand for theme park rides, please contact me! We look forward to more friends coming to our factory to purchase our amusement rides. We will do our best to let you buy amusement park rides with novel design and high quality from us. Please give me a chance and give yourself a chance, and look forward to our cooperation.
16 Seats Carnival Carousel Rides
This
carnival carousel rides
also called carnival
merry go round
. It is a classic amusement park rides. It is made of fiberglass reinforced plastics and decorated with hundreds of colorful LED lamps.

The cabins of this carnival carousel ride are horses and the horse modelings are based on the cartoon, which makes it very popular with young people, especially with children.
Pirate Ship Ride
This
pirate ship playground
is a very popular
swing amusement equipment
in amusement park, and its other common name is pirate boat. It is very suitable for outer playgrounds, parks, funfairs, etc.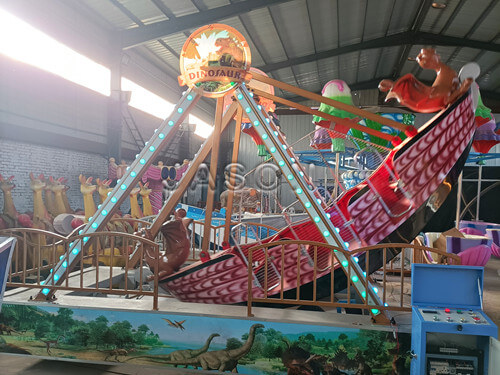 When the backyard pirate ship working, the passengers will swing higher and higher, and experience continuously increasing thrill. The swinging movements of the impressive giant ship literally lift passengers out of their seats, allowing passengers to experience weightlessness.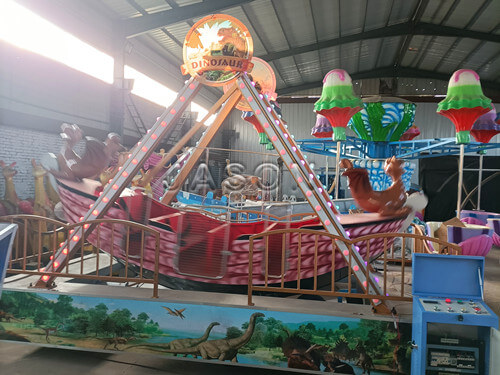 Mini Ferris Wheel
Ferris wheel
is a permanent ride for the amusement rides industry and this mini ferris wheel uses the shape of the basket, which is beautiful and attractive. It is very suitable for kids, family, or friends. It allows all the passengers to take a ride on the wide cabin to enjoy the city's beautiful scenery as well as the fun and love between family members.
Jason® ferris wheel rides have many kinds of models and can be customized. This machine can be rotated on 360 degree, due to the speed are slowly, so it is very safe. Ferris wheel is not only amusement equipment for tourists but also a landmark building for one region's municipal works. Just relax on this ride with your families or friends when you move up and around the wheel.
Dragon Roller Coaster
Roller coaster wheels is a giant track amusement rides, it looks like a huge lovely worm, apply to amusement parks, playgrounds, theme parks, squares, etc. This steel dragon coaster has the theme of dragon, unique and vivid design, bright painting color will attract kids and adults deeply. Another, it also has super height, long and fluctuant track will make you shuttle back and forth in this wonderful animal world.
This dragon roller coaster produced by Jason®, is made of high-quality FRP material, with environmental protection, corrosion resistance, good stability, beauty features, loved by children.
Cross Dinosaur Valley
This is a track type amusement equipment, with the theme of Konglong Valley, bright colors, novel design, and very attractive lighting.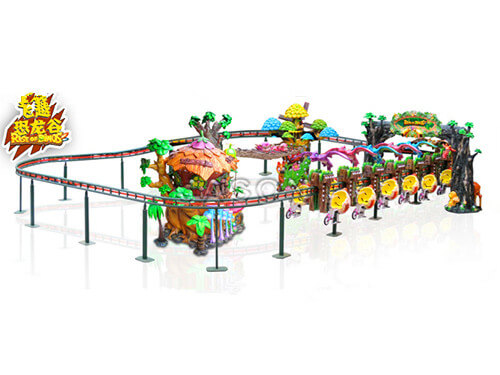 Guangzhou Jason Amusement Equipment Co., Ltd. is one of the professional amusement rides manufacturer as well as a provider of amusement park project solutions. Our products have exported to Australia, Europe, America, Russia, Southeast Asia, the Middle East, and North Africa. Our entertainment equipment is very popular with customers at home and abroad. We are willing to create a happy world for adults and children and give them ideal wings to grow up together with children! Our can supply you
Carousel Ride
,
Swing Ride
,
Roller Coaster
,
Train Rides
,
Pendulum Swing
,
Bumper Car
,
Go Kart
,
Ferris Wheel
,
Pirate Ship
,
Self-Control Plane
, Thrill Rides,
Kid Rides
, Family Rides, Spinning Gravity Rides, Tower Ride, Theme Park Water Rides, Teacup Rides, Flying Car Rides, Mechanical Bull, etc.
Welcome Contact Us for Details
Guangzhou Jason Amusement Equipment Co., Ltd.
Email: info@jason-rides.com
Phone/Whatsapp: 0086 18682122068(Lydia)